Human Sucks Influencer Campaign- Claim your Free Electric Nectar Collector
Have you never had the opportunity to try our third-generation electric nectar collector? Now you can get your STINGER III for free through HUMAN SUCKS official Influencers Campaign!!
What we looking for:
Who loves dabbing culture 

Who has a certain influences on social media (no limitations to platforms)

Who wants to review all Human Sucks new Products

Who has unique opinions of this industry or products in the market
The Campaign is absolutely authentic and reliable. As long as your social media account are selected, you will get a brand new Human Sucks STINGER III. Now more than 300 people get our STINGER III through this campaign. What are you waiting for?Don't miss the chance this time. Read the following details carefully, you can contact us to participate in the campaign through the following methods.
Contact us and claim your Free Stinger III , don't forget to attach your social media account when you contact us!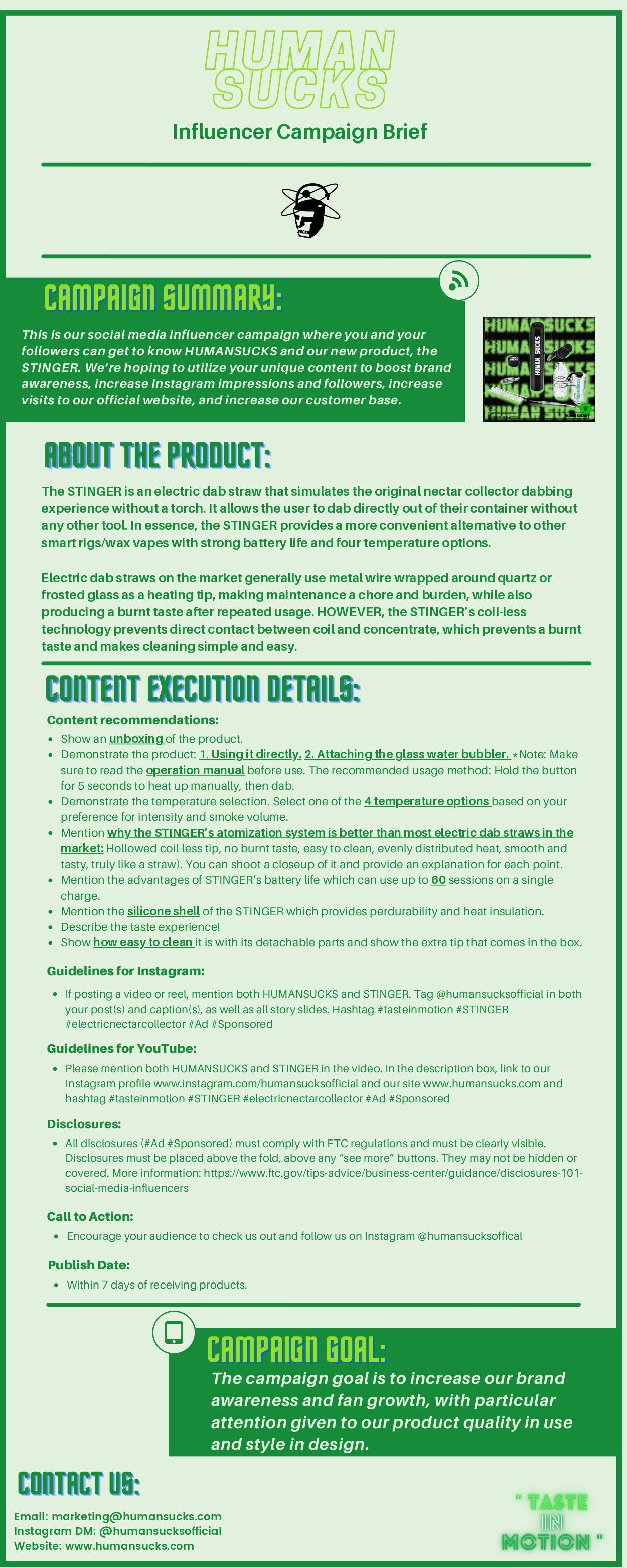 What You Will Get:
Human Sucks Stinger x 1

Bubbler Filtration x 1

Heating Tip x 2

Wax Container x 1

USB coil x 1

Q-tip x 10

Wax tool x 1
 Contact Us
E-mail:marketing@humansucks.com
Instagram DM:humansucksofficial
Facebook:
HumanSucks
---